My graduate capstone project for my final year of my Communication Design studies was something I ultimately titled 'Vinyl Revival'. I wanted to take 12" vinyl records I either loved or came from well-known artists from the 1960s-1980s and revamp them for a more contemporary audience. Given the resurgence of the popularity of vinyl, I believed this concept would work as limited edition special designs appreciated for their designs, which all invoke themes and concepts found within the albums themselves and the song lyrics within.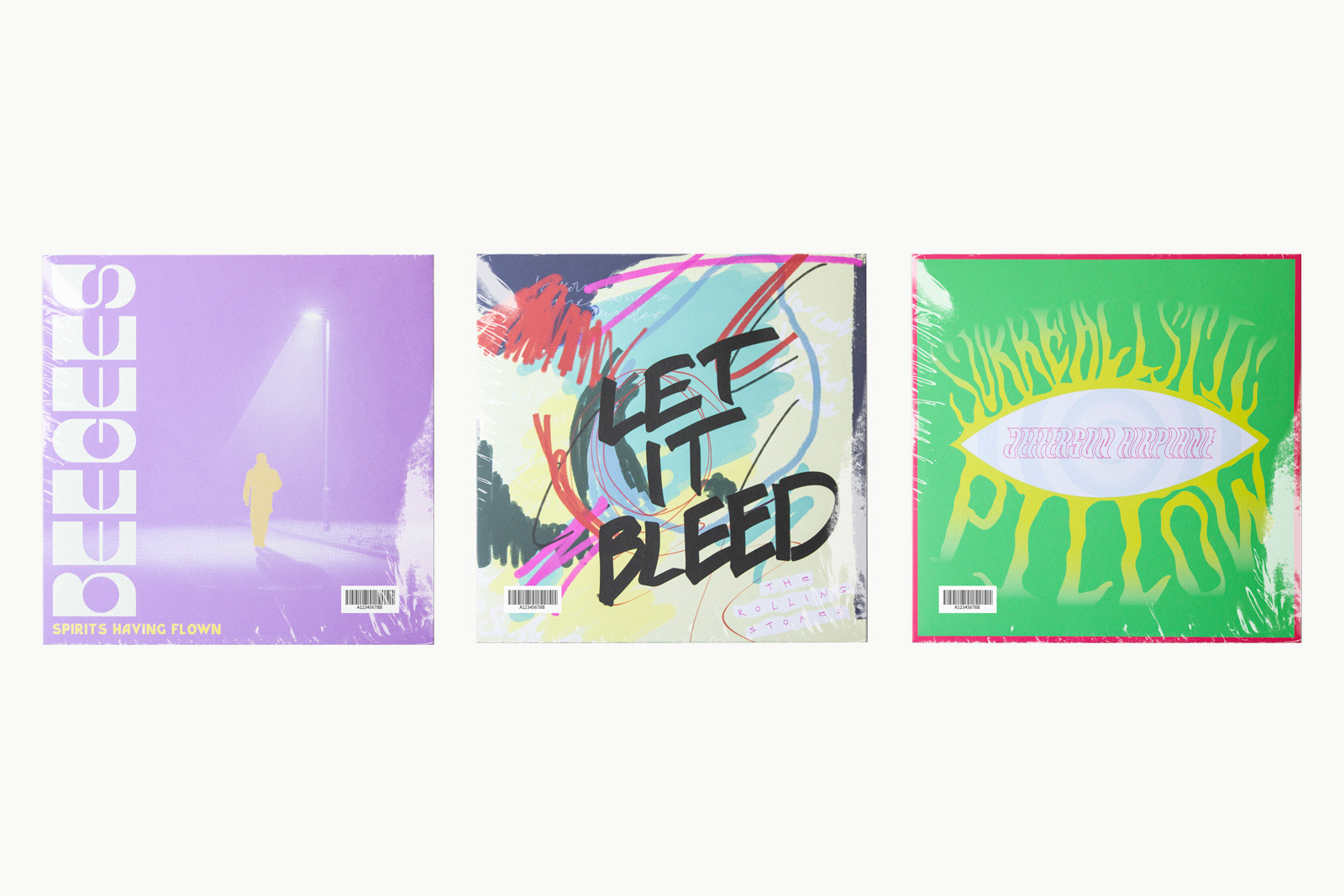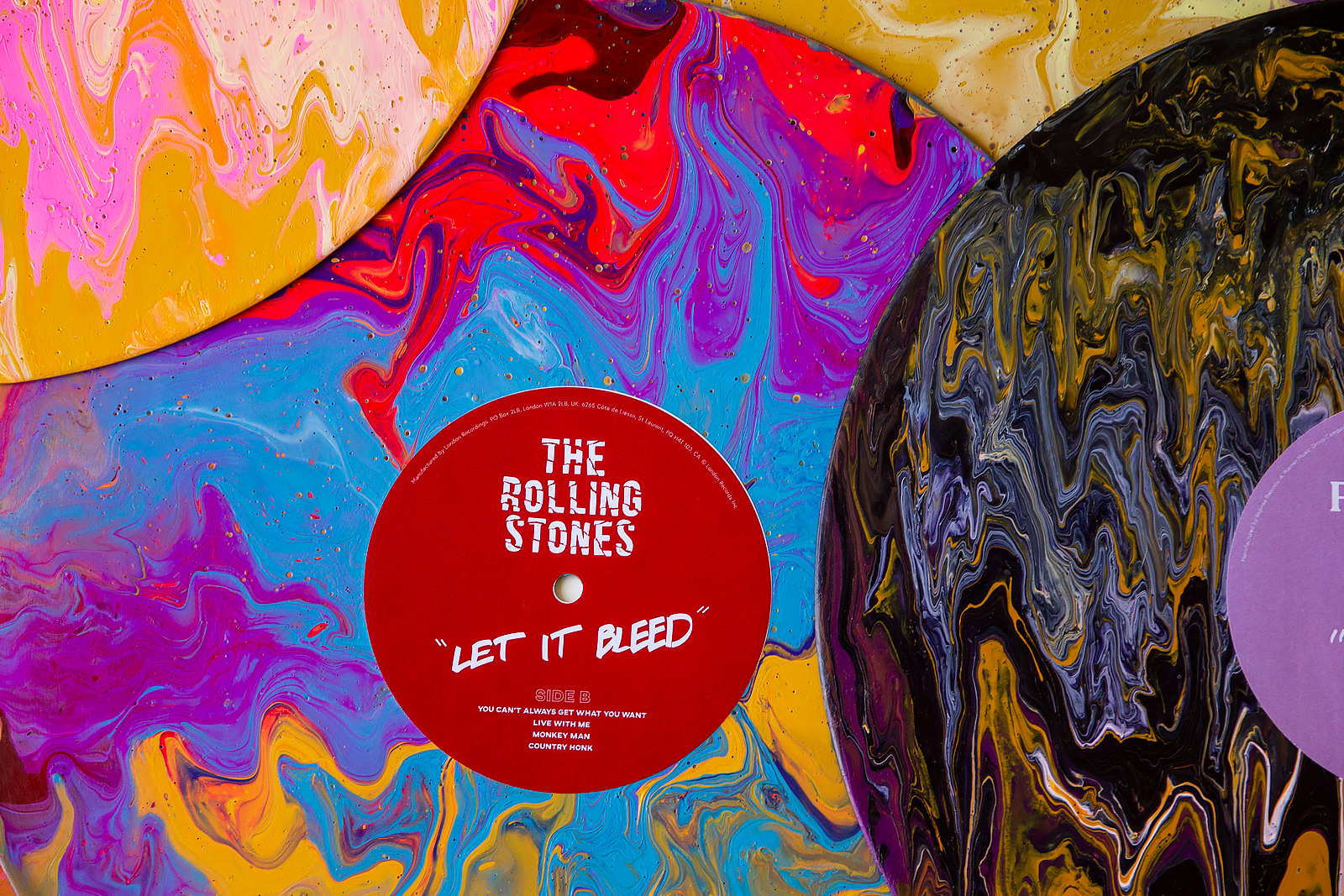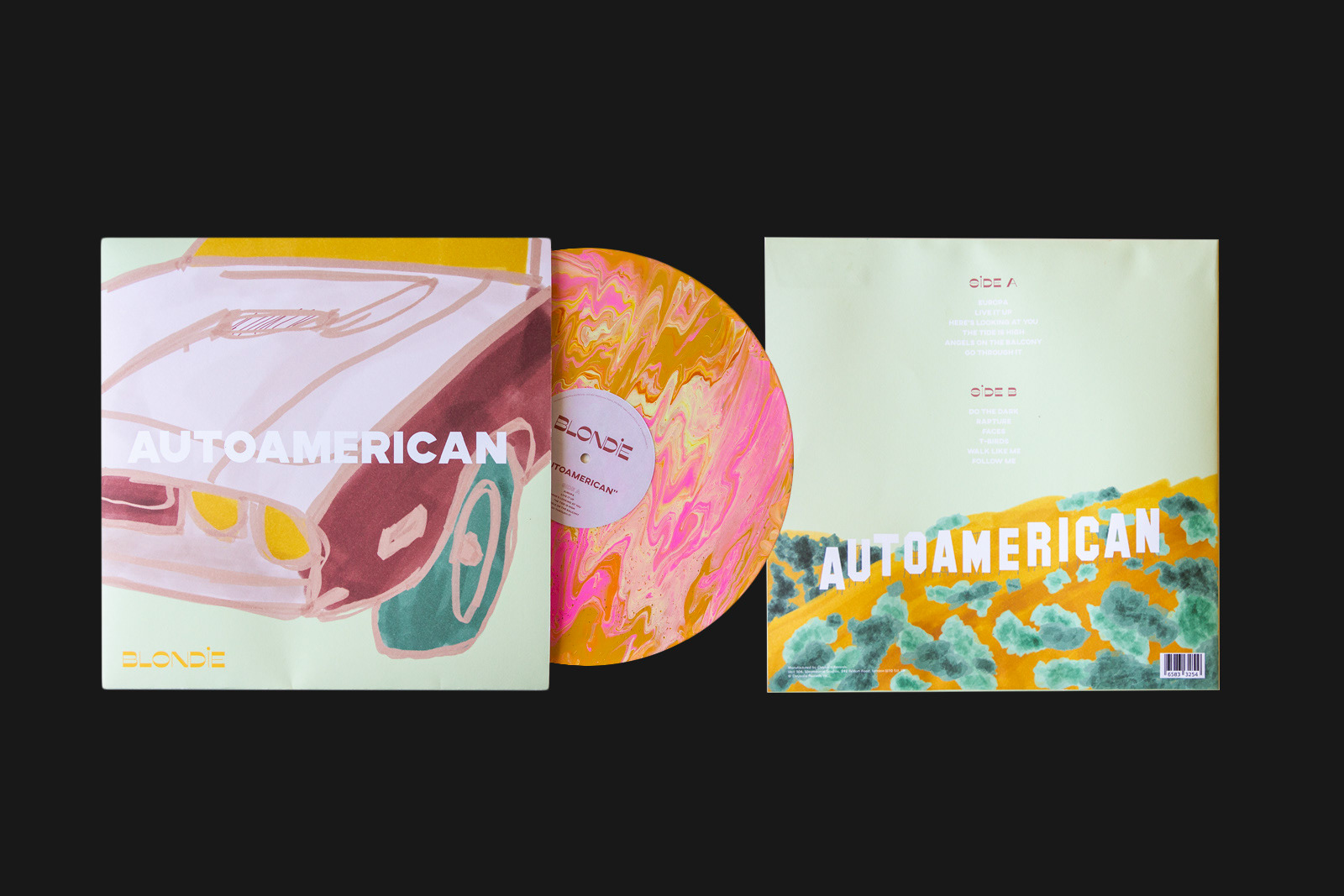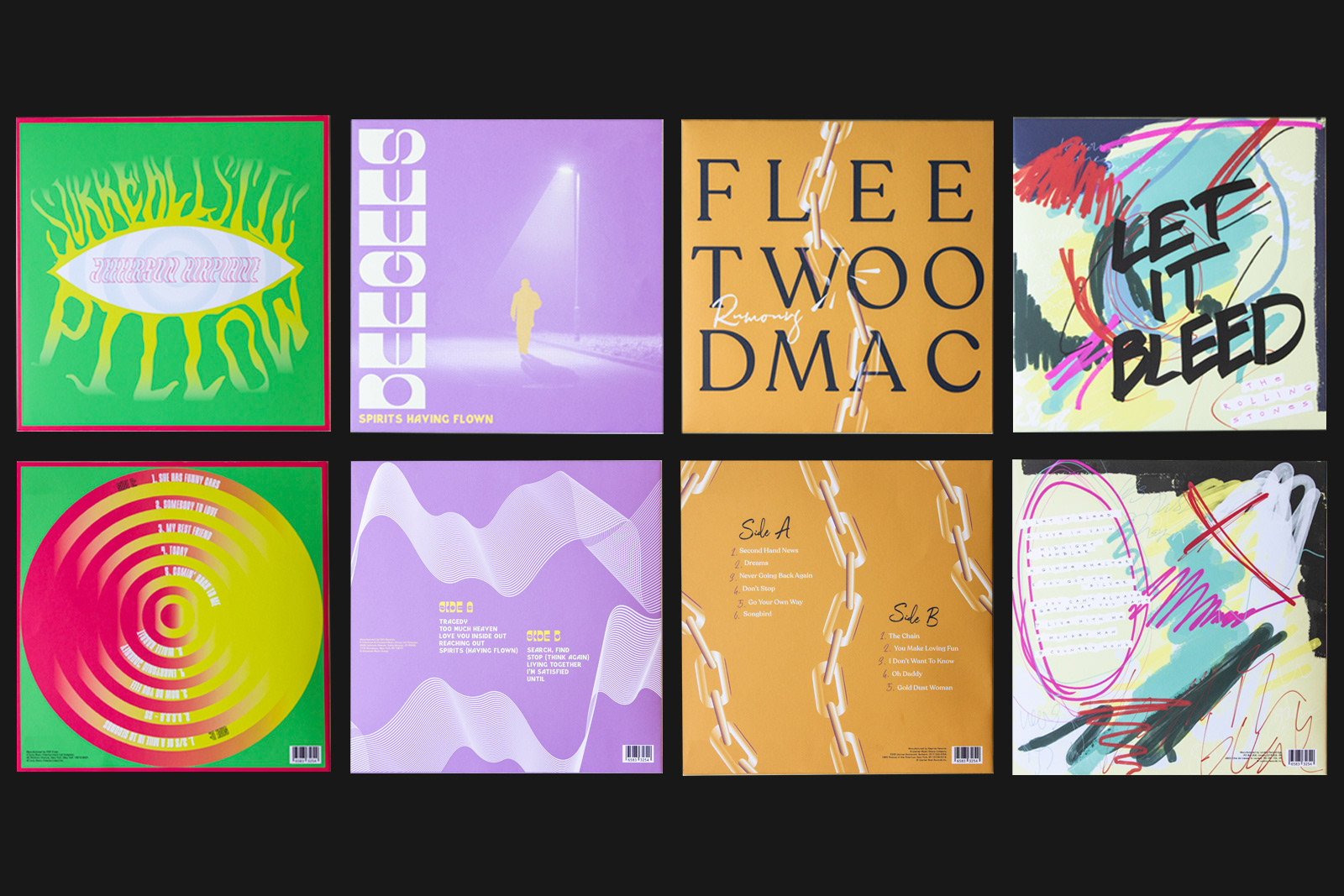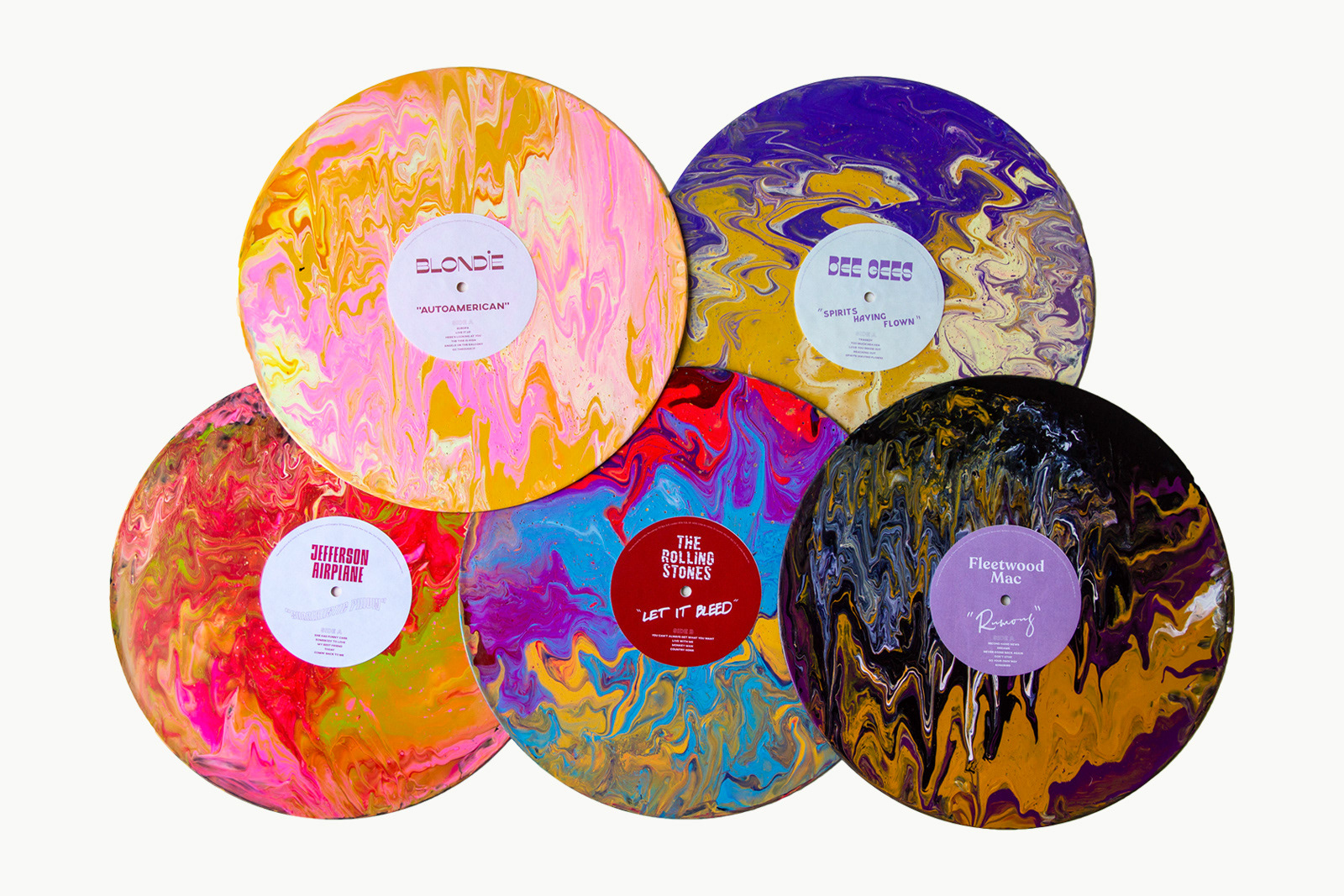 I was interested in adapting all aspects of the record packaging beyond just the sleeve. To give the effect of a coloured vinyl on a budget, I collected old cheap records from second-hand stores and created the effect on with acrylic paint and a pouring medium to give a sort of psychedelic/abstract effect. I wanted the effect to be consistent over the group of vinyls - so that they work as a set or individual pieces - but chose paint that reflected the colours on each sleeve.
After the paint had dried, I created and applied stickers for each disk to add to it's authenticity.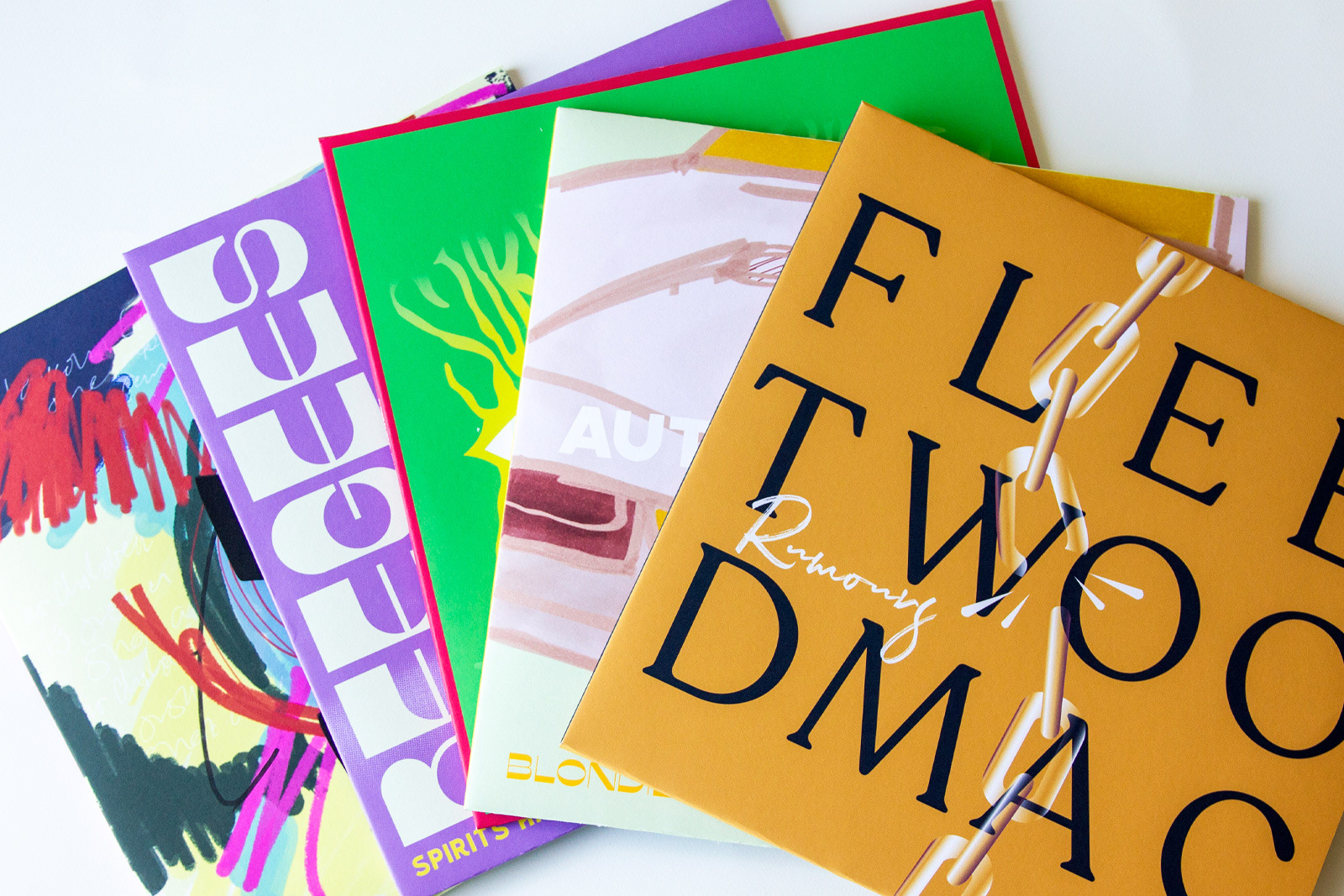 Fleetwood Mac. Rumours, Warner Bros. Records, 1977.
Blondie. Autoamerican,  Chrysalis Records, 1980.
Bee Gees. Spirits Having Flown, RSO Records, 1979.
The Rolling Stones. Let It Bleed, Decca Records, 1969.
Jefferson Airplane. Surrealistic Pillow, RCA Victor, 1967.